VNA Reach Truck Suppliers, Traders, Dealers in Pune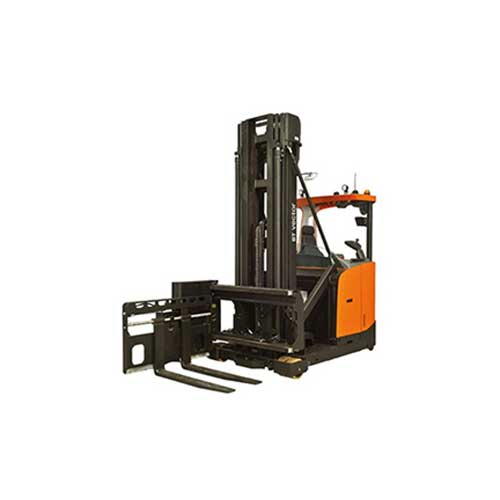 Our very narrow aisle or VNA reach truck suppliers, traders, dealers company in Pune offers the latest designed truck consisting of different number of necessary parts or components which help in performing complete operation properly and the various parts are given as-
Main mast
Front mast
Counterweight
Rack
Load point
Extender forks
Turret
Front safety rail
Drive wheel
Bottom rack, etc.
Introduction
VNA reach truck is also known as very narrow aisle reach truck. It is the machine that operated with the help of a battery, operator compartment, and electric engine for handling and counter weighting heavy amounts of load.
These are the kind of high-density storage systems that are capable of increasing the storage capacity without extending the area or space.
VNA Reach truck offered by our company in Pune
Our company "Asian Engineering Group" is among the excellent suppliers, traders, and dealers of superior quality VNA or very narrow aisle reach truck in Pune, Maharashtra.