Scissor Lift Suppliers, Traders, Dealers in Pune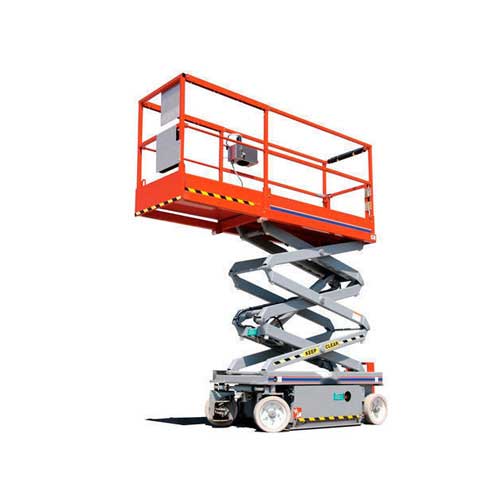 Our Scissor Lift suppliers, traders, and dealers company in Pune provides the variety of toughest quality rough terrain scissor lifts that are special kind of AWP which produces an increased amount of power to easily operate in tough adverse conditions of outdoor environments and work ideally for our valuable clients.
What is a Scissor Lift?
Scissor Lift is a type of machine which is manufactured for moving the personnel and equipment vertically in a particular direction. These lifts are capable of handling all the applications which require a tower, ladder, or scaffolding.
They are derived from the classifications or divisions of man lift and are found in facility maintenance and construction works. These lifts provide temporary access to the elevated areas which cannot be accessed or are inaccessible.