Best Leading Reach Truck Suppliers, Traders, Dealers in Ranjangaon, Pune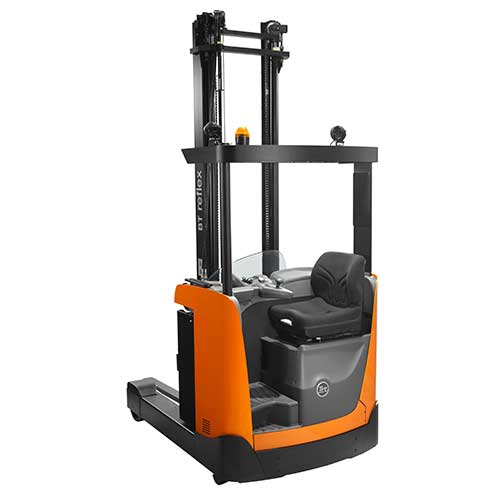 Our Reach Truck suppliers, traders, and dealers company in Ranjangaon, Pune offer these standard quality trucks with the latest upgraded features to enhance its performance and reach truck rent and repair services ease the working of clients and some of its specific features are as follows-
Durable Wheels
Multiple Weather Protection Options
High Ground Clearance
Provides Optimal Visibility
Enhances Comfort of Driver
Able to Reach Greater Heights
What Is Meant By Reach Truck?
Reach Truck is a type of truck consisting of a single set of wheels present in the back and designed with two outer legs which help in distributing the amount of load.
These wheels attached below the operator help in forming a tighter turning radius to easily navigate little spaces.