Forklift Attachments on Hire, Rent/Rental Services in Hyderabad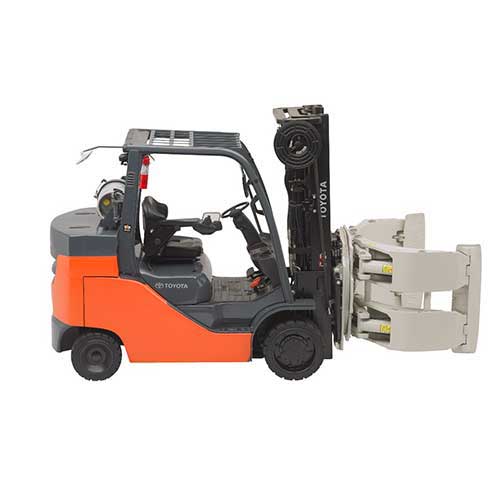 Our Forklift Attachment sales, services, repair and rent/rental service provider company in Hyderabad offers a huge range of varieties of these attachments acting as affordable alternatives having new rigid features to enhance their performance for our valuable clients.
About Our Forklift Attachments
Forklift attachments is a type of attachments that allows the forklift to become more efficient and versatile in nature along with proper handling of specific products of material handling. They help in reducing the capacity of load thus affecting the centre of gravity of the connected forklift.
These attachments can help the lifting truck to push, clamp, pull, lift, side shift, and rotate any kind of imaginable load. They are used to remove the manual input and the most commonly used attachments are side shifters almost applicable for various applications.We are the top class rental and repairing providers of Forklift attachments in Hyderabad
Our company "Asian Engineering Group" is among the pioneers when it comes to MHE rental services like on hire, on rent with suitable Attachments in Hyderabad
We have a variety of clamps to handle and transport white product (fridges, washing machines etc.) and brown product (consumer electronics). Our product range in the field of Paper roll clam, Reach Forks, Bale Clamps Appliance Clamps and Pantographs
Attachments optimize logistics and warehousing. They make it possible to load and unload palletised and un-palletised loads with sufficient bottom clearance stacked on the opposite side of trucks and wagons. These attachments also play an essential part when stacking and unloading loads double deep on shelves.