VNA Man Down Reach Truck on Hire
in Bhiwandi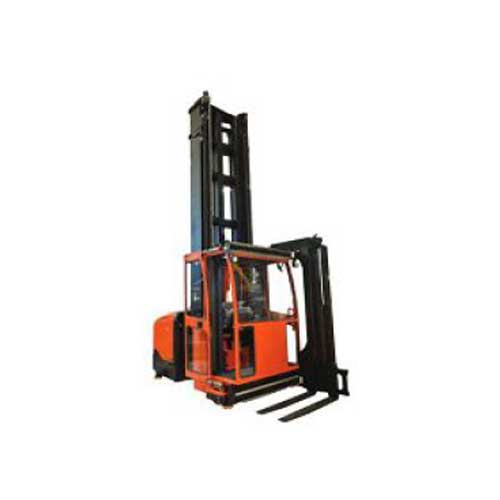 We VNA Man Down Reach Truck/ Man down VNA trucks sales, repairing, and rent/rental service provider in Bhiwandi. This truck is also known as Man Down VNA trucks. We provide the creatively designed latest technology machines provided with an enhanced number of features to grant them long service life and favorable working regarding the expectations of clients and the specific features are as follows-
VNA Man Down Reach Truck feature:
Our company "Asian Engineering Group" is among the pioneers when it comes to MHE sales, repair, and rental services in Bhiwandi
VNA stands for Very Narrow Aisle and is also known as a VNA Man-down
VNA Reach Truck is an innovative alternative to traditional material handling, specially designed to loadsfrom our company in Bhiwandi. Articulating Forks and load wheels allow the forklift to travel horizontally, permitting compact travel and stacking wide loads in narrow aisles without the need to turn. The ability to travel both parallel and perpendicular to racking saves you time and space while increasing productivity.