Order Picker Suppliers, Traders, Dealers in Bhiwandi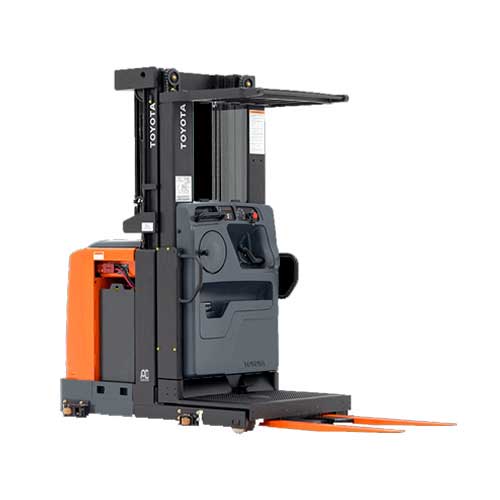 Our Order Picker suppliers, traders, dealers company in Bhiwandi supplies the standard quality order picker from varying kinds of raw materials with the latest number of innovative features to ease the working of our clients and meet their expectations.
What is an Order Picker machine?
Order Picker is a type of forklift machine or a piece of tool or equipment that is used for helping the operators to pick and deliver the materials or products. The forks attached to these pickers can easily be lowered or raised to maintain proper and appropriate working height for the loading items.
These are the type of forklift trucks in which the controls of the operator are incorporated and elevated through the lifting media. They are specially designated to operate and work in narrow aisles.We are the top class suppliers, traders and dealers of order picker in Bhiwandi
Our company "Asian Engineering Group" is among the pioneers when it comes to MHE suppliers, traders and dealers in Bhiwandi.
In order to pull an entire pallet down to remove just one or two items. An order picker is a best option for you than a traditional forklift. An order picker is an appropriate lift truck for any operation which can deals with many SKUs. Order pickers can also effectively navigate in narrow aisle environments, which make them ideal for warehouses that are looking to maximize space and capacity by moving racking closer together.